Better child contact outcomes Unified resource management, collaboration and reporting tools
ContactsPro is a Child & Family contact management system for professionsals and teams working in the child contact sector.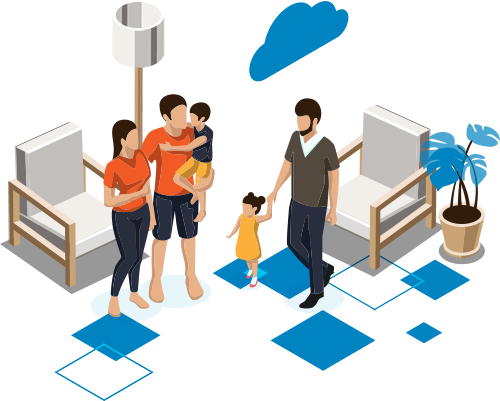 About Procyon Limited
We are a successful and experienced designer and supplier of digital signage and associated software systems and equipment, built around our own suite of software packages.

With 25 years development & integration experience, Procyon provides anything from a single screen to a full turnkey, bespoke package including consultation, design, installation and after-sales maintenance with continuous improvement and deployment.

We have delivered systems to many of the UK's leading companies, who have been able to identify measurable improvements that are helping them to rise above the competition.
Our Core Products & Technologies
Digital Signage, business process automation, audio visual and associated technologies
We'd like to show you how our systems can be used to improve your visitor & staff communications; streamline business efficiency and provide insight into your resource usage.
Modules
ContactsPro modules to extend and enhance the system
Visitor Management
Digital arrival registration
Choose from expected arrivals
Prevent "look-backs" in paper log sheets
Add attendence performance to case history
Extend Reach
Create bespoke forms
Distribute to service users and staff
Easy to complete on mobile devices
Collate and report on submissions
Digital Signage
Easy to view office summaries
Alerts and alarms
Performance and efficiency displays
Contact room and waiting room displays
Testimonials
Insights & Benefits of Procyon systems
The system is saving us hundreds of staff hours per year
Before we were organising contacts on a month by month basis, now we can plan contact sessions for 6 months in advance and can better predict our resource needs.
Now I can see schedule changes and cancellations, and feedback contact reports in real time.
Moving from our previous spreadsheet solution has significantly reduced errors and failed contact meetings.